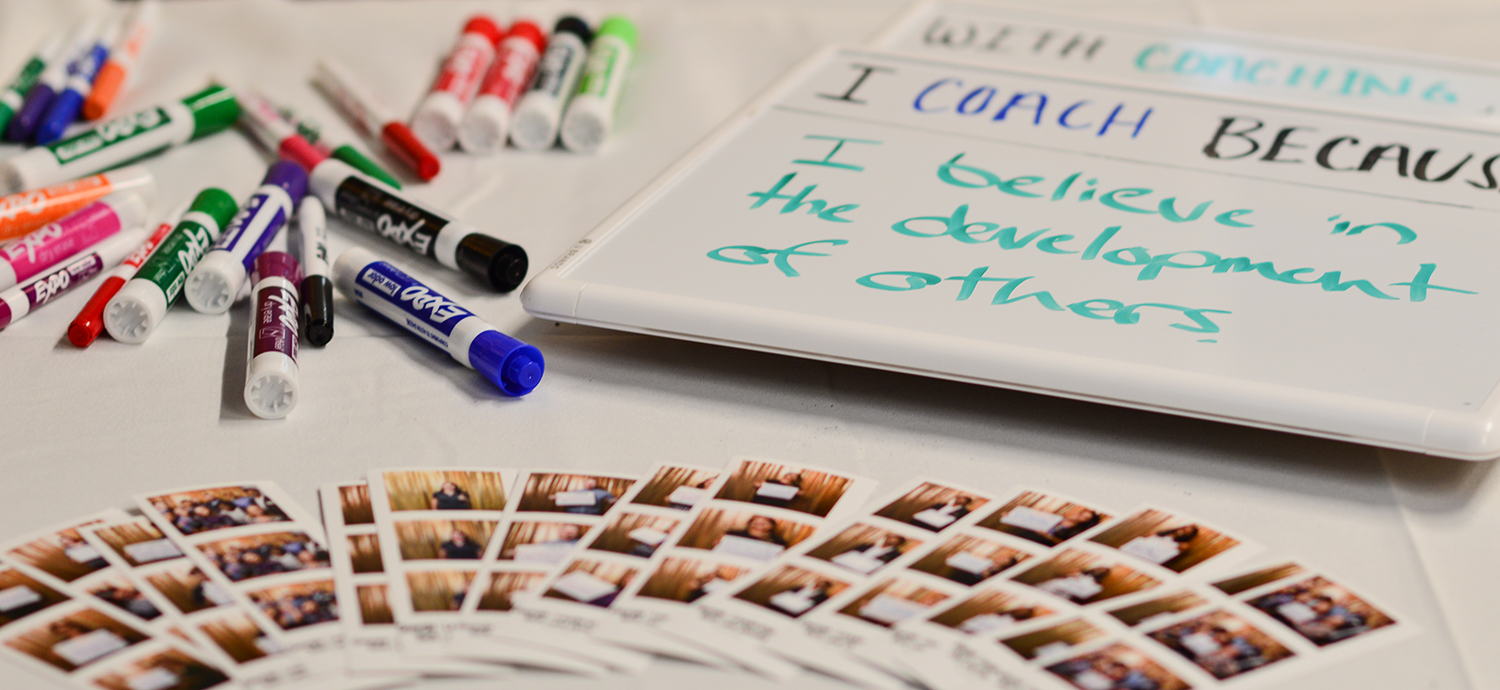 The purpose of the Leadership Fellows Program is to enable faculty, staff, and upper level undergraduate (3+ years) and graduate students at Tech to serve as leadership coaches for Georgia Tech students. Leadership Fellows will be professionally trained in leadership and coaching, earn a stipend (students serving in their first year as a Leadership Coach) and receive recognition for their service. Faculty and staff serve on a volunteer basis and typically take a fewer number of coachees. As a graduate student coach, you will be expected to give four to five hours per week of time to the coaching process with undergrads. Undergraduate and faculty/staff give one to two hours per week.
Fellows will sharpen and enhance their existing leadership and coaching skills by assisting in the development of GT students who are also eager to improve their leadership abilities. Fellows will also have the opportunity to learn from their peers at regular training sessions. In this environment Fellows will be able to actively reflect on their own previous leadership experiences and identify areas of improvement within themselves while coaching others. The reason for becoming a Leadership Fellow is quite simple: Develop yourself while developing others.
Fellows will begin during the fall semester, conclude at the end of the following spring semester, and is renewable on a volunteer basis each year. Fellowships are awarded based on each candidate's individual leadership, civic engagement, and professional merits.
Dr. Federico Pulvirenti, Chemistry Graduate
I love coaching because it not only gives me the opportunity to make a significant contribution in the lives of my coachees, but it has helped me understand more about myself.
Enhance Your Leadership Skills
Two-day leadership retreat (in-depth coaching training)
Ongoing training and development throughout the year, including monthly workshops
Coaching assessments and group evaluations by LEAD staff
Direct interaction with and continuing support from LEAD staff and returning Leadership Fellows
Give Back to the Tech Community
Share your leadership experiences and the lessons that you learned
Act as a coach and confidant for a developing leader
Guide others through the difficult task of self-examination
Create unique action plans for other leaders who want to improve their leadership abilities
Receive Recognition for Your Service
Graduate Student Leadership Fellows will be awarded $3,000 in their first academic year coaching / subsequent years are on a volunteer basis with a reduced number of Coachees.
Faculty/Staff Leadership Fellows volunteer for the program and are recognized by the institute at the end of the academic year.
What are we looking for in a Leadership Fellow?
Demonstrate a distinguished ability to lead others in either a volunteer, academic, or professional environment
Demonstrate a commitment to the coaching and development of young leaders
Be willing to commit as many as four to five hours per week to program activities
Be a Georgia Tech Undergraduate Student (3+ years), Master's or Ph.D. student, faculty/staff member, or alum
Students: have a cumulative GPA of at least 2.75 and be in good academic standing
Faculty/Staff: have approval from their supervisor to participate in the program
Passion for developing others
Relatable to others
Before applying consider the following:
Can you tell a compelling story?
Do you have the ability to motivate others to overcome their fears and go beyond their comfort zone?
Do you understand the importance of teamwork?
Can you manage conflict well?
Are you able to actively listen to others?