Blank Space (medium)
(text and background only visible when logged in)
Blank Space (medium)
(text and background only visible when logged in)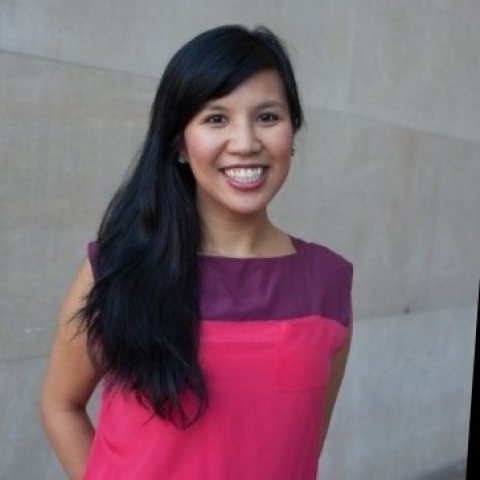 Charlene Manuel
Director, Global Marketing, Communications & Education
"Tell me, what is it you plan to do with your one wild and precious life?" ~ Mary Oliver
A proactive and solutions-oriented leader, Charlene has delivered global, audience-centered strategies, initiatives, and programs for nonprofits and startups throughout her 15+ year career. Passionate about amplifying mission-driven organizations, she is adept at building from ambiguity and enjoys being a catalyst for growth and positive change. Charlene holds a B.S. of Media, Culture & Communications from NYU and an MBA from Georgia Tech where she also served as VP of Operations for the GEMS Board; GA Tech Leadership Fellow; and DEI Council Member, Scheller School of Business. Charlene's work has been highlighted in The New Yorker, The Guardian and Graphic Design: New Basics and she has spoken as a panelist at the UN, the Ford Foundation and the White House Innovators and Communicators Summit. Her joys are her friends & family and her personal accomplishments include being a contributing author of Voices of the New Gen. Fil-Am Community, solo backpacking in Southeast Asia, completing the NYC Marathon and Chattanooga Half-Ironman, summiting Mt. Kilimanjaro, Machu PIcchu & Kota Kinabalu, and continuing attempts at learning watercolor painting and the ukulele.
What inspired you to become a Leadership Fellow?: Charlene's personal mission is to amplify positive impact. Committed to empowering others to achieve, she hopes to support Coachees in their journeys of self-discovery and self-awareness to harness their capabilities as leaders. She is excited about helping others understand and develop their own unique set of tips & tactics to help them succeed. By working together on a shared journey of growth, Charlene hopes to explore motivations and self-imposed limitations with the aim of strengthening one's resilience muscle.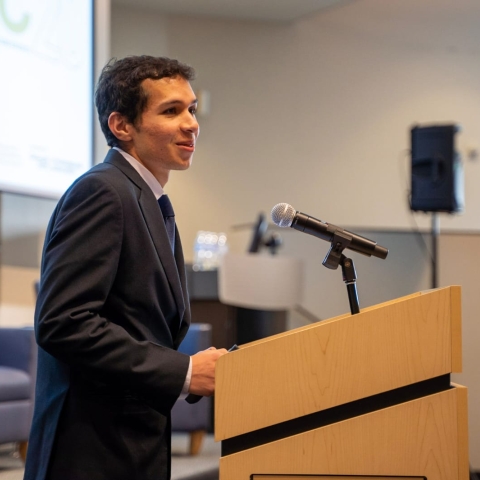 Francisco Javier Quintero Cortes
"Success is stumbling from failure to failure with no loss of enthusiasm." - Winston Churchill
Francisco grew up in a rural area in Colombia. After obtaining his Bachelor's and Master's degrees in Chemical Engineering at the National University of Colombia, he was awarded a Fulbright scholarship to pursue a PhD in Materials Science and Engineering at Georgia Tech. He graduated in 2020 and started his own energy storage company, Capacitor Foundry. Outside the lab, Francisco won second place in the 3-minute thesis competition in 2018, and first place in the Teams for Tech pitch competition for GradChats, a student-led mental health initiative for graduate students. He also served as president of the Fulbright Student Association, outreach officer in Grad Pride, Graduate Vice President of Professional Development at the Student Government Association.
What inspired you to become a Leadership Fellow?: Francisco is a coach to learn from other leaders. For him, leadership is more about cultivating relationships and growing personally than about achieving any specific goals. In his experience, personal goals are always exceeded when different views, passions, and skills are put together. His experience has also shown that there are many elements that can lead to chaos and failure when working with others. Having/being a coach is a great way to recover enthusiasm in the middle of the chaos and in between failures.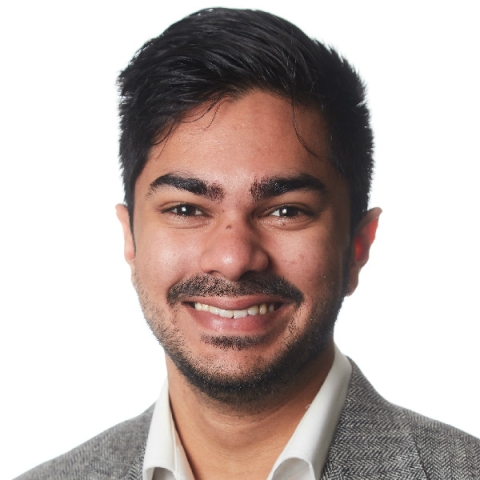 Jonathan R. Gosyne
Robotics Research Affiliate/Biomechanics Consultant
As each has received a gift, use it to serve one another.
Dr. Gosyne hails from the beautiful Caribbean nation of Trinidad and Tobago. He moved to Atlanta to pursue robotics at Tech, where he completed his BS, MS and PhD in Mechanical Engineering. His primary roles lies in industry, as a Technical Consultant specializing in Biomechanics at the Atlanta office of Exponent Inc, however, he hold an appointment as a Research Affiliate at Georgia Tech, where he conducts research in the the fields of wearable robotics, human locomotion and human augmentation, focusing on using robotic devices such as exoskeletons to help us go farther and further than ever before. His hope is that continued research into these devices can one day positively impact the quality of life of everyone from first responders to wounded veterans. He loves exploring and traveling, and spends his spare time trying new and interesting foods, cooking, volunteering, cycling, hiking, hitting the gym and taking impromptu road trips or flights.
What inspired you to become a Leadership Fellow?: After being involved in different aspects of LEAD and seeing coaches in action- Jonathan Is incredibly excited to be a coach himself. He loves the fact that it empowers both the students and Coaches to tackle difficult issue across a scope of magnitude, all while effecting visible changes in their day to day lives. He truly values the way that the program challenges both Coaches and Coachees to grow as servant leaders on our beautiful campus.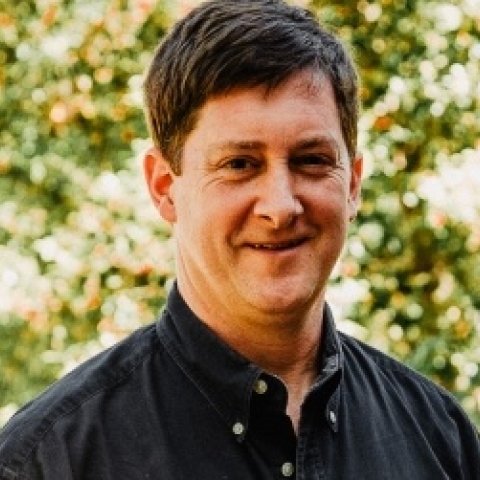 Myers, Dale
IT Support Professional Lead
"Let's go invent tomorrow rather than worrying about what happened yesterday." - Steve Jobs
During his undergraduate career at Brewton-Parker College, Dale worked on contract with Ryder Logistics to develop databases to support vehicle production for the General Motors auto plant in Doraville, GA. After graduating with a degree in Computer Science, Dale joined Ryder Logistics Systems team full time as a Systems Administrator for General Motors facilities in Doraville, GA, Detroit, MI, Indianapolis, IN, Wilmington, DE, and Pickering, ON. After Ryder, Dale worked as an IT Support technician for Primedia magazines and then spent a year as a Product Specialist for Apple, Inc. Starting in 2006, Dale joined Georgia Tech as a Computer Operator and quickly moved into a Support role with the Technology Support Center. Currently, Dale is serving as the IT Manager Student Life, part of the Division of Student Engagement & Well-Being. 
 
What inspired you to become a Leadership Fellow?: Dale believes that the key to strong leadership is through the study and execution of efficient time management processes and a deep understanding of the importance of rest. Learning time management is a constant process and is a great way to adapt to change, which is a very important leadership skill. Rest is also vital as a great leader needs to be without fatigue. I hope to work with other to further my understanding of these important traits as well as strengthen others in their leadership skills. Dale is very excited to be a part of this program and the opportunities it will provide for both me and those that I am working with.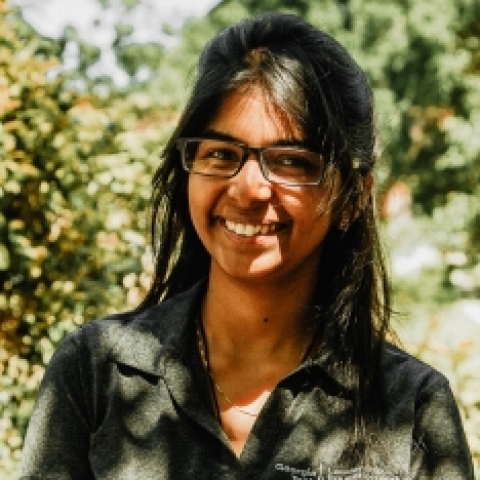 Prerna Singh
Adjunct Professor
"If it doesn't scare you, you are not dreaming big enough" - Tory Burch
Prerna is from India, where she completed her B.Tech with Honors in Civil Engineering from IIT Gandhinagar. During her undergraduate career, she worked as a student guide for freshmen and a Peer Assistant Tutor for academically weak students. It was an amazing experience, and she got to know a lot of great people! Prerna also leads a social initiative for the education and health of underprivileged kids, which is the most satisfying experience of her life so far. She was the recipient of the Director's Silver Medal for outstanding overall performance in the class of 2017 CEE and an award for outstanding social service to the community at my undergraduate school, IIT Gandhinagar. Prerna graduated with her Ph.D. in Civil Engineering from GaTech in 2021, and is currently working in a sustainability startup, and also teaching at Tech in CEE, and serving as a transportation specialist consultant for UNDP. In her free time, she likes to eat, sleep, and repeat!!
What inspired you to become a Leadership Fellow?: Prerna believes that everyone has aspects of leadership and a collective leadership front combining the best of all can prove to bring greater good to any system and the society at large. She attributes most of my (somewhat small) success to the immense support, guidance, and learning from peers as a part of collaborative learning, along with perseverance and a positive attitude toward any challenge ahead. Prerna wishes to inculcate the spirit of leadership inspired by the surrounding into others along with developing herself with the same approach. Being a Leadership Coach will be a great opportunity to connect with people with their special attributes and bring out the best of the Coachees along with herself.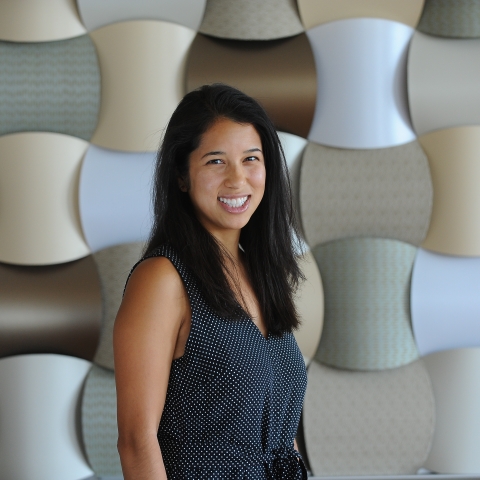 Samantha Lie-Tjauw
Senior Research Scientist
"To see and to be seen. That is the truest nature of love." - Brené Brown
Samantha Lie-Tjauw holds a Master in Public Health (MPH) and Master in Business Administration (MBA). Her work can be defined as collaboration with local communities to develop strategic, sustainable solutions in tackling issues in the domains of health and enterprise modernization/transformation. As a Senior Research Scientist at the Georgia Tech Research Institute, Samantha leads user-centered, mixed-methods research to provide a rich understanding of information technology needs to diverse clients, including the Georgia Department of Community Health, the US Department of the Army, and the Centers for Disease Control and Prevention (CDC).
What inspired you to become a Leadership Fellow?: Samantha believes coaching is one of the most meaningful and intentional skills you can develop as an individual in order to support the development of others. As she continues to grow into leadership positions both personally and professionally, she sees becoming a coach as developing a new way of communicating and thinking so that she may learn to listen differently and therefore be able to empathize while also asking the challenging questions; empowering others in their own strengths to tackle whatever is ahead. Samantha's mother has always been a powerful influence in her life and one lesson of the many lessons she learned from her mother was that she will often be her own harshest critic and that failure is part of the process of growing. This advice has allowed Samantha to balance her heart and her head when processing a decision or responding to a situation.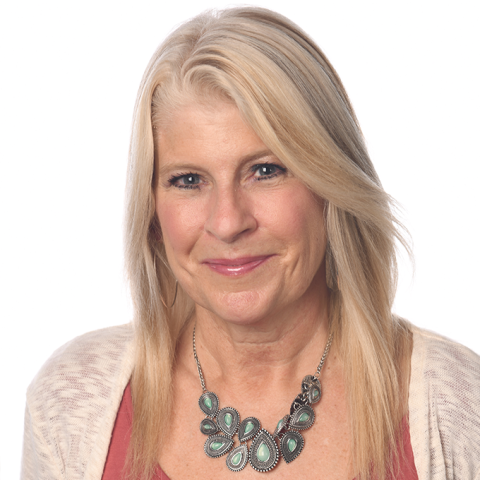 Sharon Riehl
Director Culture Inclusion & Engagement
"Do not go where the path may lead, go instead where there is no path and leave a trail" – Ralph Waldo Emerson
Sharon is the Director, Culture, Inclusion & Engagement in the Staff Diversity, Equity & Engagement office of Institute Diversity, Equity & Inclusion. She was previously a Human Resources Business Partner for the Library and OIT. Sharon is actively involved in many on campus initiatives. In addition to her experience at Georgia Tech, Sharon's professional career includes diverse Human Resources leadership roles in business ranging from corporate to start-up ventures. In these roles, Sharon has served as an advisor and coach leading and facilitating talent and change management initiatives. She received her B.S.B.A in Human Resources Management from the University of Louisville and her M.B.A. in Human Resources Management and Development from Kennesaw State University.
What inspired you to become a Leadership Fellow?: Throughout her career, Sharon has been told that she is "good at bringing people together" and has used this strength in facilitating connections, relationships and solutions for the people, teams and organizations that she has served. At the heart of "bringing people together" is coaching individuals and teams to see as well as achieve their individual potential to drive positive results and personal transformation. Sharon has a passion for working with young adults and helping them unlock and leverage leadership talent and potential for both personal and professional growth. She is excited to combine so many passions in serving as a Leadership Fellow and looks forward to the mutually rewarding journey of discovery, growth and development with the students she coaches.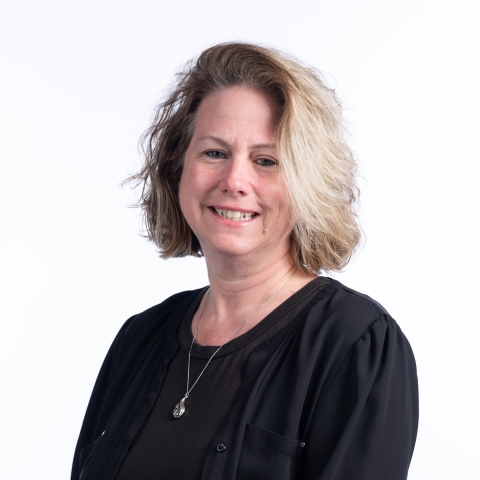 Stacey Doremus
Program Director, Leadership Education and Development
"Life is like riding a bicycle. To keep your balance, you must keep moving" - Albert Einstein
Stacey is a program director and staff instructor for Leadership Education and Development (LEAD). She works collaboratively with students, faculty, and staff, as well as other universities to support the development and enrichment of student leadership skills through LEAD's program initiatives. She is also a professional staff advisor for SMILE, Seek Discomfort Club and the First Year Leadership Organization (FLO) - SEED (Seek Discomfort). Prior to pursuing her passion for encouraging student leadership growth and development, Stacey held a variety of positions in the corporate world focusing on marketing and innovative product design and development. She currently has a professional affiliation with the International Leadership Association and the Institute of Coaching at McLean, a Harvard Medical School Affiliate (a non-profit organization dedicated to ensuring scientific integrity in the field of coaching). Stacey received her B.S. in Accounting from the State University of New York in New Paltz and a Master of Divinity from the Candler School of Theology at Emory University with an emphasis on leadership in church and community. She enjoys spending time with family and is an avid swimmer and scuba diver.
What inspired you to become a Leadership Fellow?: Stacey chose to be a leadership fellow because she believes that everyone has the opportunity and capacity to lead. By empowering individuals to be the best version of themselves she believes that they will, in turn, empower others along their leadership journey.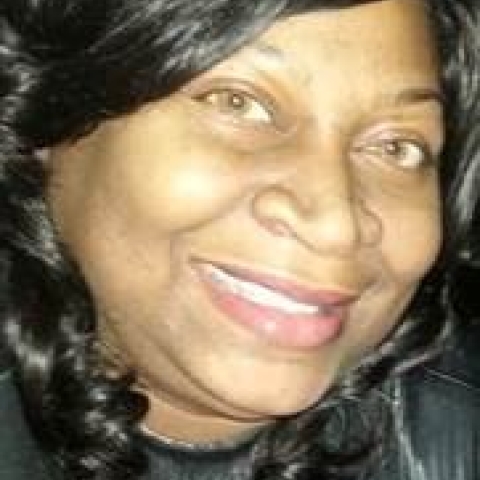 Tamar Grimes
Course Management Coordinator
Live Every Moment, Love Beyond Words, Laugh Everyday
Tamar has worked at Georgia Institute of Technology for over 20 years. She has more than 20 years of management experience and logistical support. She delivers exceptional customer service and works in a cross-functional team environment. She was Project Coordinator for Georgia Tech Research Institute's Deputy Director's Office for 10 years. Also, Tamar has over 10 years of management experience in handling multiple portfolios for Georgia Tech's Professional Education – Education Logistics department. She is a focused, dedicated, and highly motivated leader. Tamar works well independently as well as with a team. She also offers initiative, energy, creativity, innovative thinking, outstanding communication and organizational skills, sound judgment and a work habit and leadership style that are grounded in the principles of teamwork. Tamar graduated from Georgia State University with a Bachelor of Business Administration in Management. She also graduated from Fort Valley State University with her Master of Public Health in Environmental Health. Tamar believes that you can lead from whatever position you currently hold. She attributes her success to hard work and dedication. When others say no, Tamar says yes! She inspires and motivates others! She is confident and effective in her leadership abilities. Tamar is highly respected by all of her peers for the hard work and dedication that she gives to her positions. Although Tamar has many years of experience in leadership, she is excited to continue to learn and grow with her Coachees and take on some great challenges and opportunities!
What inspired you to become a Leadership Fellow?: I was inspired to be a Leadership Fellow so that I can become a better leader. I want to attain a leadership style that is visible, selfless, and committed to making a positive change in the world. I want to serve as a voice of positive influence and proactive change.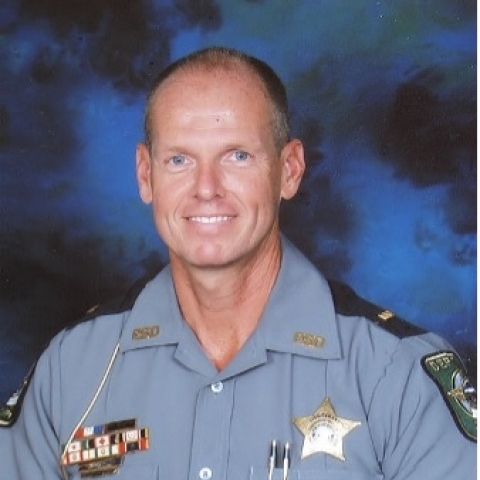 Tim Powers, PhD
Captain
"It's only after you've stepped outside your comfort zone that you begin to change, grow, and transform." - Roy T. Bennett
Bio
Tim has 35+ years of law enforcement experience, starting his journey as a Military Police Officer in the United States Army. After an honorable discharge, Tim worked for the U.S. Marshal's Service for two years before being hired by the Temple Terrace Police Department where he worked as a patrol officer excelling in DUI enforcement. Two and a half years later he was hired by the Pasco Sheriff's Office where he served for 25+ years, retiring as a Captain. Currently serving as a Lieutenant in charge of training. Tim has served in many law enforcement managerial roles throughout his extended career to include Special Weapons and Tactics (SWAT) team for thirteen years and commanded the team for four years. He also served in such roles as a property crimes investigator, a homicide investigator, a sergeant over both a patrol squad and the Selective Traffic Enforcement unit, and a lieutenant over the Special Operation's Division. In 2012, Tim worked on the security committee for the Republican National Convention held in Tampa as a key organizer. Tim taught Criminal Justice, Homeland Security, and Emergency management at Saint Leo University, Brevard College and Trident International University. Tim specializes in Stress Management, and de-escalation techniques, community policing, intelligence-led policing and most recently Tim became an instructor for Mental Health First Aid, QPR, and iPreP.  I am currently developing a Leadership Program for the Police Department.
What inspired you to become a Leadership Fellow?: I was inspired to become a leadership coach after seeing the success of my first graduating class at Brevard College. I find joy and a sense of accomplishment in watching students transform and thrive in their new roles within our society. I also see young minds changing the way the world works from a fresh new perspective that only they can bring.