Blank Space (medium)
(text and background only visible when logged in)
Blank Space (medium)
(text and background only visible when logged in)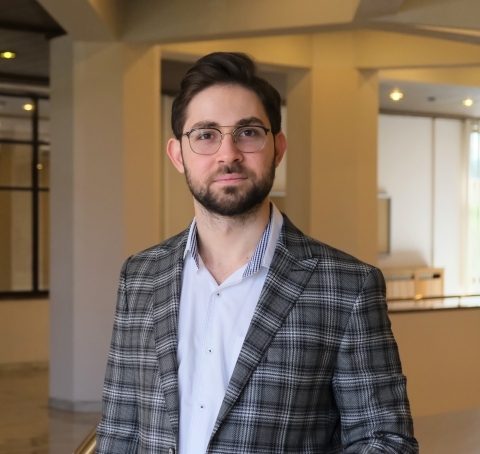 Ahmet Faruk Saz
3rd Year PhD Student in ML (ECE)
'A person who never made a mistake never tried anything new.' - Albert Einstein
Faruk is a 3rd year Machine Learning Ph.D. student within the homeschool of Electrical and Computer Engineering. Faruk has completed his undergraduate education in Ankara, Turkey, receiving a B.S. degree in Electrical Engineering. During his undergraduate education, he interned at two R&D companies, working mainly on radar systems, localization, communications, and signal processing. His current research at Tech focuses on improving communication efficiency and enhancing privacy in distributed optimization problems. Faruk likes to spend his free time experimenting with whatever is intriguing him the most at a given moment. It can be as simple as reading a book, watching a show, or, if in the mood, buying a last-minute ticket to discover some state he has never visited before. He enjoys pretty much everything outdoors, so feel free to invite him if you are going to climb, camp, hike, walk, or jump off a plane (currently in his bucket list of things to do before leaving Tech)!
What inspired you to become a Leadership Fellow?: It first sounded like a cliché when an elderly I knew gave me the advice: "If one wants to be successful in life, one should never be afraid, of nothing, and of no one." However, every single day in my life, I repeatedly came to realize that clichés exist for a reason. Most times, it is simply the fear of failure, fear of shame or whatever fear coming from our inexperience is what is holding us back. Life is like a big dark cave, and we are in the middle of the cave with just a flashlight in our hands. Since the cave is dark, and since we do not know what the darkness will bring, it feels tempting to want to spend our entire lives in the small area we can see. However, if we were to overcome our fear, get out of our comfort zone, and dare to explore, we would see that there is not much to fear. Life is all about discovery. There will be times we will be faced with difficulties, but this does not mean we should stop trying and fighting. When I first saw LEAD, I thought that it was a great opportunity to support others in their journeys, have their backs, and most important yet simply, be there for them. Acknowledging that leadership development is a mutually inclusive process for its participants, I hope to improve and develop along with the people I am working with. Only when we stop worrying about what might happen next, we can then achieve success.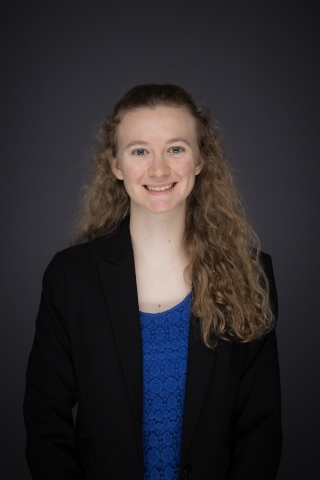 Alesia Paliwoda
3rd Year Undergraduate Student in Mechanical Engineering
Favorite Quote: "If you can dream it, you can do it." - Walt Disney
Alesia is currently a 3rd year Mechanical Engineering major. This summer, she interned at Gulfstream Aerospace Corporation in Savannah, GA. At Georgia Tech, Alesia is involved in Connect, SMILE, M&M Mentoring, Women of Woodruff (WoW), and the Catholic Center. As an Executive Advisor for Connect, a First-Year Leadership Organization (FLO), Alesia helps first years connect to the Georgia Tech community, plan and run events, and build leadership skills. She has competed in VEX robotics competitions and FIRST World Championships for FTC and FRC, mentored robotics teams, ran cross country, created and taught Introduction to Engineering and Introduction to Architecture courses, and knows how to play piano and organ. Starting at Tech as an off campus student because of her food allergies, Alesia gained valuable skills in how to navigate new experiences with unique challenges all while having fun, and she enjoys helping others do the same!
What inspired you to become a Leadership Fellow?
After experiencing the program as a Coachee, Alesia wanted to give back by becoming a Leadership Coach. She understands how beneficial it is to have someone to talk to about leadership and help you grow as a leader in student organizations, the classroom, and life.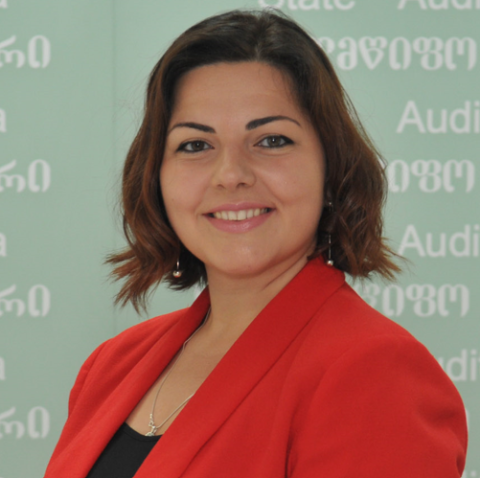 Ana Mazmishvili
2nd Year PhD Student in Economics
"That which we give makes us richer, that which is hoarded is lost." - Shota Rustaveli
Ana is a 2nd Year Ph.D. student in the economics department. Her academic pursuits center around environmental economics, international trade, and development economics. Prior to joining Georgia Tech, Ana was a Fulbright scholar at the Bush School of Government and Public Service at Texas A&M University, where she earned a Master of Public Policy Analysis degree. Originally from Georgia, a country in Eastern Europe, she is fluent in both Georgian and English. Beyond her academic endeavors, Ana finds solace and joy in taking photos, which goes well with her love for travel and exploration. Also, she enjoys cooking Georgian national dishes and sharing them with others.
What inspired you to become a Leadership Fellow?: As a distinguished Georgian writer, Rustaveli has instilled in us the wisdom that sharing enriches our lives, while hoarding diminishes our essence. Especially when extending our acquired knowledge, experiences, and wisdom to those in need, it not only benefits the recipients but also brings gratification and an invaluable chance for the giver to learn. I have been generously blessed with amazing coaches throughout my life. They were like my compass, guiding and cheering me on through thick and thin. They celebrated with me during the highs and lifted me up during the lows. The LEAD program presents an opportunity for me to put my coaching skills into action. I would be honored to help Georgia Tech students succeed. By listening carefully to their needs and tailoring my coaching tools to fit, I hope to make a small but meaningful difference in their journeys.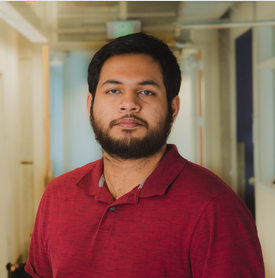 Ashwin Sankara Raman
5th Year PhD in Materials Science and Engineering
"Nothing in life is to be feared, it is only to be understood" - Marie Curie
Hailing from Chennai, India,  Ashwin studied Nanoscience and Nanotechnology as he was immensely interested in how the same materials in can behave in a radically different way if made in different sizes and shapes. During this time, he had the incredible opportunity to intern at Massachusetts Institute of Technology to gauge the general field of research and experience first-hand how it is done in top notch universities. At MIT, his main focus was studying nano-magnets that can be used to tickle your brain to alleviate the symptoms of PTSD and Alzheimer's. He also studied the mineral compositions of soil to improve agricultural yields in South America. These experiences form the core of his research methods at Georgia Tech. But, this was also the beginning for a new leadership journey as he caught a glimpse of how teamwork and leadership helps in achieving cutting edge research to tackle the world's greatest problems. At Georgia Tech,  Ashwin currently works in the field of Solid-State Lithium Ion batteries, marching towards a greener future. As a PhD student, he saw the importance of leadership and teamwork in every day research and how it can be a game changer for him and his team. This spirit is what he intends to foster and help grow within the future graduates of Georgia Tech
What inspired you to become a Leadership Fellow?: "I have always believed in leading by example. This could mean many things, but in its essence, it's simply taking initiative towards your goals regardless of circumstance. We all face problems but we have a choice as to get up and search for the tools to make the best of ourselves. Leadership is a way in which this mindset, apart from multitude of benefits, can be cultivated and most importantly can be used to face challenges and learn about ourselves while helping others grow. I attribute most my success here at Georgia Tech to my seniors, who showed incredible leadership during their time at Tech. None were perfect by any means but were willing to step up to the challenge regardless with a sense of togetherness, and that attitude is what inspired me the most to become a Leadership Fellow. Now that I have been here for some time, and have gone thorough experiences and developed my own skills, I would like to give back to the students while pushing my own limits. Additionally, I expect that being a leadership coach would make me deliberately step out of my comfort zone and grow as an individual."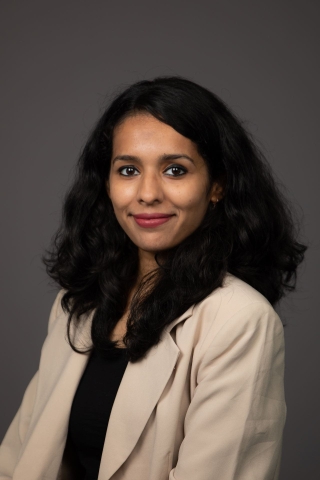 Daamini Visaalaakshi
2nd Year PhD Student in Aerospace Engineering
"Discipline is choosing between what you want now and what you want most." - Abraham Lincoln
Daamini Visaalaakshi is a second-year graduate student majoring in Aerospace Engineering. Her research focuses on helping aircraft manufacturers build the next generation of aircraft and production systems by developing advanced methods, and architectures. She completed her bachelor's in aerospace engineering and has around six years of professional experience in the design and development of aerospace components. She also serves as VP of Professional Development in the Graduate Student Government Association. When she's not geeking out over aerospace, she enjoys dancing, doing yoga, reading, and exploring themes in the intersection of arts and technology. 
What inspired you to become a Leadership Fellow?: I was inspired to become a Leadership Fellow by my passion for building meaningful relationships. The prospect of guiding and motivating individuals to step out of their comfort zones, conquer their fears, and embrace the wonders of the world truly excites me. Throughout my life, I have always valued the sense of belonging and community. This strong sense of connection has driven me to seek opportunities where I can contribute to and nurture these communities. Becoming a Leadership Fellow is a calling that resonates deeply with me because it aligns with my values and aspirations. I am eager to give back to the community that has given me so much, and I believe that this role will empower me to make a meaningful impact on both a personal and collective level.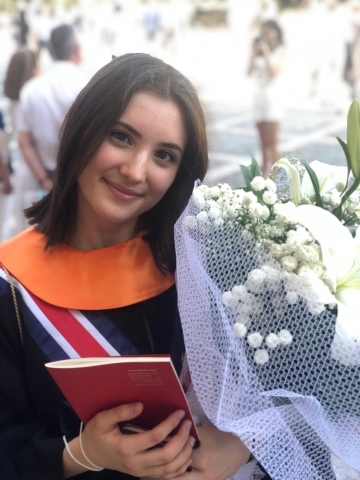 Elif Ceren Fitoz
3rd Year PhD Student in Electrical and Computer Engineering
"The owl of Minerva spreads its wings only with the falling of dusk." - G.W.F. Hegel
Ceren is pursuing her Ph.D. degree in Electrical and Computer Engineering with a research focus on neural signal processing for treatment-resistant depression. She received her BS from Bilkent University in Turkey. During her time, she had several internship experiences in several companies. In GT, Ceren received 2-years of Graduate Teaching Assistantship, where she enjoyed the invaluable learning/teaching experience.
What inspired you to become a Leadership Fellow?: Ceren wanted to use this opportunity to interact with others to share her experiences and show self-growth as a leadership coach. Ceren believes that major takeaways from this program are showing full potential in self-development, good communication skills, and keeping a healthy mindset in stressful environments. The skills this program will build will have visible impacts on both Coaches and Coachees in various areas of life, lucky to be a part of it!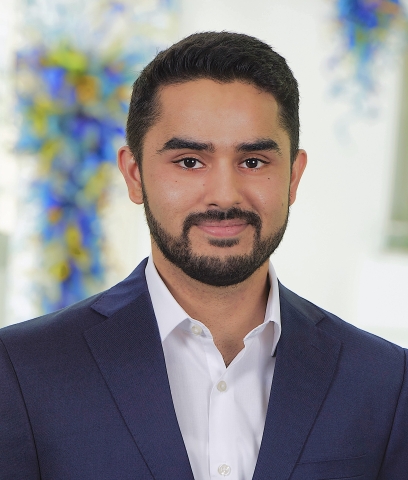 Hasan Rashid
2nd Year MBA
"A society grows great when older people plant trees in whose shade they may never sit" - Greek Proverb
Hasan is currently pursuing his MBA at Georgia Tech's Scheller College of Business. He earned his BS in Finance and Mathematics from Northeastern University in Boston, MA. Before embarking on his MBA journey, Hasan spent about 5 years working in corporate finance, an experience that allowed him to grasp the significance of leadership skills. After reflecting on his career, he made the conscious decision to pursue an MBA, aiming to explore new career avenues and invest time in honing his leadership capabilities.
During his MBA program, Hasan had the pleasure of interning at Kenvue (formerly Johnson & Johnson Consumer Health), where he served as a Brand Management intern. Outside of work, you'll catch Hasan playing or watching soccer, hiking, diving into sci-fi reads, and simply soaking up the outdoors.
What inspired you to become a Leadership Fellow?: I was a LEAD coachee during the 1st year of my MBA program. The experience helped me learn how to handle stress and take the lead in a team environment. It was so valuable for my personal growth that I wanted to give back as a LEAD Fellow and help other coachees reach their full potential. I believe having a strong support system, such as a coach, is essential for personal growth and reflection.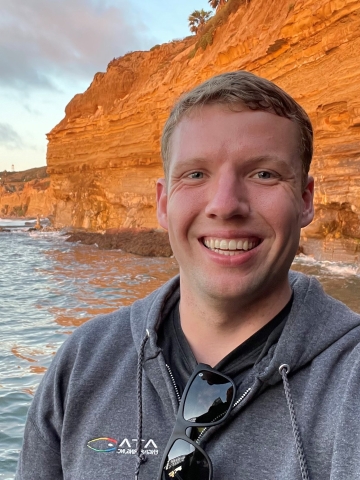 Jacob Evans
2nd Year Master's Student in Mechanical Engineering
"We can't solve today's problems with the mentality that created them." -Albert Einstein
Jacob is in his 7th year on campus after completing his bachelor's degree in Mechanical Engineering and then continuing onto his masters. During his time at Tech, Jacob served as philanthropy, president, and student advisor for Pi Tau Sigma, the ME honor society, and as president of Omicron Delta Kappa, the leadership honor society. He has also worked as a undergraduate tutor for the ME department (Fluids and Heat Transfer), as a private tutor (Statics, Dynamics, Differential Equations, and Thermodynamics) and as a TA (EV and the Grid). In what little free time he has, Jacob can be found playing pickup or IM sports (primarily soccer, volleyball, and basketball) or playing guitar.
What inspired you to become a Leadership Fellow?
I was a LEAD coachee my junior year while I was philanthropy chair of PTS. It was my first leadership position ever, and I was truly terrified that I would fall flat on my face, figuratively speaking. My coach not only gave me to confidence to step out of my comfort zone in my role, but also inspired me to run for president the following semester. I hope that, as a Leadership Fellow, I can support other aspiring leaders in the same way that my coach supported me.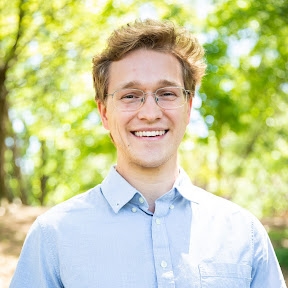 Lars Nelson
3rd Year PhD in Materials Science and Engineering
"I cannot remember a night so dark as to have hindered the coming day." - John Brown
During his time as an undergraduate at Clemson University, Lars interned at Electrolux's Anderson plant and Bosch Rexroth's Fountain Inn plant and worked as an undergraduate research assistant for two years, resulting in an international conference presentation and a first-author paper. He received several scholarships while at Clemson and graduated summa cum laude. He is now a 3rd year PhD student Materials Science and Engineering at Georgia Tech and a recipient of the President's and Brantley fellowships.
What inspired you to become a Leadership Fellow?: Lars is excited to help facilitate the same self-reflection in his coachees that has helped him through his biggest challenges. You are the only person that can be unequivocally honest with yourself, and if you are not honest with yourself you cannot be honest with others. He believes that developing strong self-reflection skills allows everyone to become a stronger, more effective leader, regardless of their starting point. This goal, coupled with his desire to continue improving his own leadership skills, are why Lars became a leadership coach.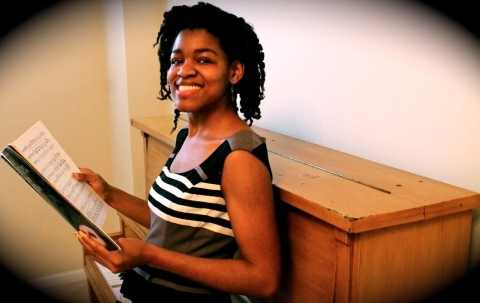 Lauren McCall
3rd Year PhD in Music Technology
As iron sharpens iron, so one person sharpens another.
~Proverbs

Lauren is a Ph.D. candidate in the School of Music whose work focuses on creating collaborative and interactive musical systems. She enjoys writing music for collaborative chamber ensembles that explore extended reality and teaching students of various age groups. Some of the musicians and ensembles she has collaborated with include the Fifth House Ensemble, Chelsea Hollow, and Strange Trace. In addition to music, Lauren enjoys spending time with her family and friends, traveling, and exploring nature.
What inspired you to become a Leadership Fellow?: Lauren was inspired to become a Leadership Fellow because of her experience as a coachee in this program. The Leading Edge program challenged her to look at her goals, problems, and aspects of her journey through a different lens and to approach these things from a new perspective. She was inspired to become a Leadership Fellow because this is an opportunity to support fellow students on their journey and help people see the skills, resourcefulness, and abilities they already possess.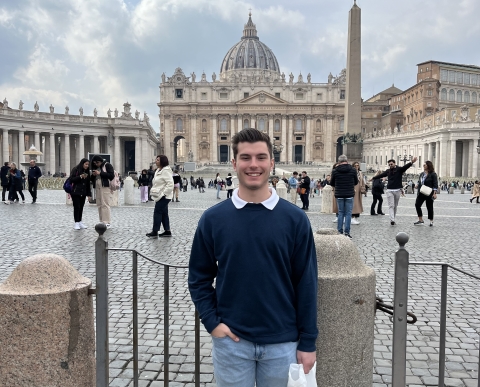 Matthew C. Blawat Jr.
3rd Year Undergraduate Student in Aerospace Engineering
"Leaders aren't born, they are made. And they are made just like anything else, through hard work. And that's the price we'll have to pay to achieve that goal, or any goal." —Vince Lombardi


Growing up, I played football and baseball. I love sports and being involved in them led me to realize I leaned towards leading others. I'm an avid traveler, which led me to go to Georgia Tech Europe this past spring. On campus, I am a member of the Yellow Jacket Space Program, where I get to apply my schooling to hands on work. This summer I lived in Auburn, Alabama where I interned at GKN Aerospace, a composite structures production plant that makes defense and commercial pieces for aircraft. I hope to become a fighter pilot and fly the F-22 but am also interested in space travel. My leadership journey is far from over and I can't wait to work with students hoping to progress in their own journey.
What inspired you to become a Leadership Fellow?: I was inspired to be a Leadership Fellow because of the impact coaching has had on me. I want to pass on this knowledge and give others the same opportunities to grow. Through experiments and reflections, my coach helped facilitate my growth not only as a leader but as a person. My coach helped me understand and dig deeper into my goals and pushed me to become the best leader and person I could be. Leadership is a never-ending journey and I know through this program I will continue developing as a leader, as I help others along their journey. After my experience in LEAD, I was inspired to pass on my knowledge and experience to build more leaders at Georgia Tech.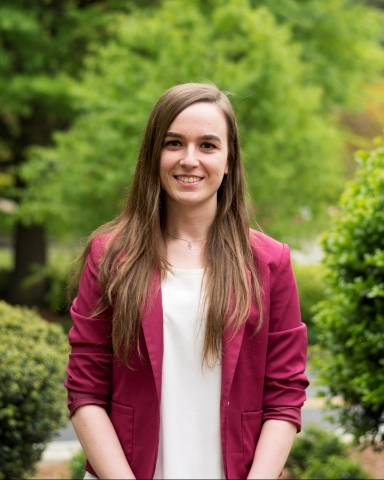 Melek D. Ozcan
8th Year PhD in Aerospace Engineering
"We do not have to become heroes overnight. Just a step at a time, meeting each thing that comes up, seeing it as not as dreadful as it appears, discovering that we have the strength to stare it down." Eleanor Roosevelt
Melek earned her bachelor's degrees in Aerospace Engineering and Mechanical Engineering from Middle East Technical University in Ankara, Turkey. She is currently a PhD student in Aerospace Systems Design Laboratory (ASDL). During her time in ASDL, she worked on projects in a variety of areas, from large-scale optimization to propulsion system design. In addition, she spent three years as a Graduate Teaching Assistant in Aerospace Engineering for graduate-level courses, improving her mentoring, communication, time management and organization skills. She focuses on the sustainable solutions in aviation and their feasibilities. In her free time, Melek enjoys watching documentaries, reading and resistance training as well as taking pictures of GT campus with her DSLR camera.
What inspired you to become a Leadership Fellow?: Melek was inspired to become a leadership coach because this opportunity would make her leave her comfort zone. She believes that she needs to do some deep work on herself, improving her self-awareness, self-monitoring and self-management skills, to become an impactful coach. She is aware that becoming a leadership coach will be a journey of growth for both herself and her coachees, and the idea of helping students and having a profound impact on their lives and goals motivates her deeply.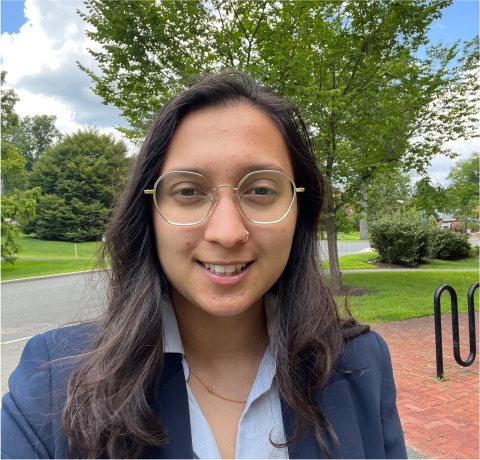 Mourin (Mo) Jarin
4th Year PhD Student In Environmental Engineering
"Don't poison your colleagues!"
- Dr. Jianfeng Zhou
Mo is Bengali-American third culture kid originally born in Japan and grew up in Ithaca, NY. Mo completed her Bachelor's in Chemical Engineering at the University at Buffalo (Go Bills!) before moving down to Atlanta for their PhD. Mo is also the Entrepreneurial Lead for her lab's start up efforts developing innovative and chlorine-free water disinfection and desalination technologies. Mo has participated in VentureLab Female Founders at Georgia Tech, received the Zeitlin Entrepreneurial Impact Prize, won the CRIDC Innovation Competition, and received the NSF I-Corps Award. Mo continues to motivate students to explore entrepreneurship at Georgia Tech knowing it isn't always about the publications, but also the potential application of institutional research. Outside the lab, Mo's favorite things are fried chicken and boba!
What inspired you to become a Leadership Fellow?: Mo has tremendously benefited from mentors/leaders in all fields and believes having dedicated exposure to leadership coaches/mentors allows for more specified leadership growth, letting students visualize more potential in themselves, expand their goals, and ultimately lead to greater success in their fields. Mo believes that continuing to better herself as a leader while also being able to coach others, she will not only be able to achieve her own goals of becoming an independent researcher, future faculty, and collaborative entrepreneur, but also encourage many other female/non-gender conforming students and students of color in pursuing the same.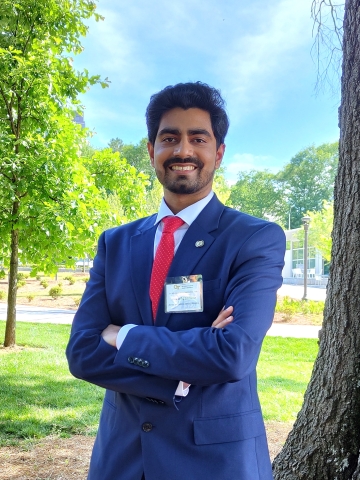 Naveen Raj Srinivasan
3rd Year PhD Student in Aerospace Engineering
"Don't let life randomly kick you into the adult you don't want to become." - Col. Chris Hadfield
Naveen is a dedicated aerospace engineer, armed with a master's degree from Georgia Tech and a bachelor's degree from India, currently immersed in his PhD journey. Prior to joining GT, he worked as an Impact Dynamics engineer at Bell Flight providing cost-effective rotorcraft design solutions through simulations ensuring aviation compliance. This hands-on experience provided him with a keen understanding of industry demands, fueling his drive to further his education at Georgia Tech. Currently affiliated with the Aerospace Systems Design Laboratory (ASDL), Naveen's research centers on multidisciplinary systems design optimization with a goal to improve civil aviation sustainability and affordability through innovative research.
Beyond the academic realm, Naveen indulges his culinary passions through cooking. Also, as a fitness enthusiast, he finds solace in the rhythmic cadence of running and the refreshing embrace of swimming. Recognizing the value of community, Naveen has dedicated countless hours to volunteering across various organizations, embodying his commitment to giving back. He enjoys a genuine tie to the world around him by fostering meaningful connections with people.
What inspired you to become a Leadership Fellow?: Naveen's interest in serving as a leadership fellow stem from the convergence of his passion to work with a diverse set of people, strong commitment to guiding others through challenges, and promoting an environment where diverse perspectives flourish.

Naveen's role as a Teaching Assistant for freshmen courses over the past years has illuminated the profound impact leadership can have beyond academics. Guiding students through the challenges of adapting to new environments, managing stressful situations, and upholding good mental health, Naveen understands the holistic responsibility of leadership that extends beyond directives, nurturing others to realize their true potential.

Furthermore, Naveen's participation in LEAD coaching for two semesters has allowed him to tangibly witness the transformative effects of leadership development. This first-hand experience has solidified his conviction that leadership is not merely a position, but a dynamic force that shapes individuals and communities positively. By becoming a Leadership Fellow, he looks forward to contributing to the empowerment of future leaders by catalyzing their growth as well as his own.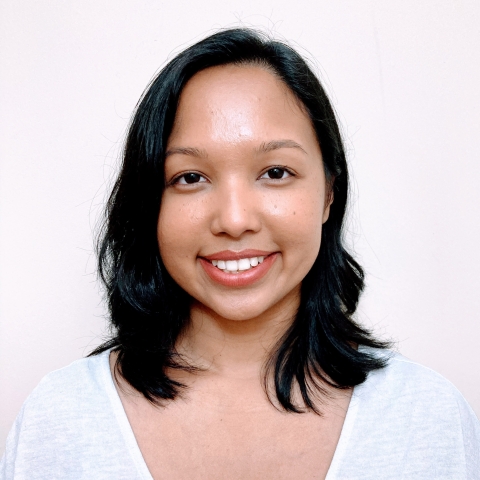 Preety Shakya
'If today were the last day of my life, would I want to do what I am about to do today?" - Steve Jobs
Preety is a dual-degree student pursuing an MBA at Scheller and a joint MS in Biomedical Engineering at Georgia Tech and Emory University. Prior to this, she earned her BS in Chemical Engineering from Howard University. During graduate school, she worked as a biomedical researcher, focusing on the development of novel therapeutics for pediatric heart repair. She also served as a licensing associate intern at Emory University, where she helped commercialize groundbreaking technologies emerging from research labs, bridging the gap between innovation and real-world applications.
This past summer, she interned as a senior consultant at PwC Strategy& in their Cloud and Digital practice group. In her spare time, she enjoys tending to her beloved indoor plants, translating the beauty of nature onto canvas through painting, finding peace through meditation, and staying active with invigorating Zumba classes.
What inspired you to become a Leadership Fellow?: I was inspired to become a Leadership Coach by a deep-seated desire to give back to my Georgia Tech community while embarking on a personal journey of growth and development. The idea of helping others find their leadership potential and supporting them in their journey resonates with me on a profound level. The LEAD coaching program encourages self-reflection and problem-solving, creating a powerful avenue for students to understand themselves better and undertake bold experiments to achieve their leadership goals. It is a journey of mutual empowerment, and I couldn't be more excited to be a part of it.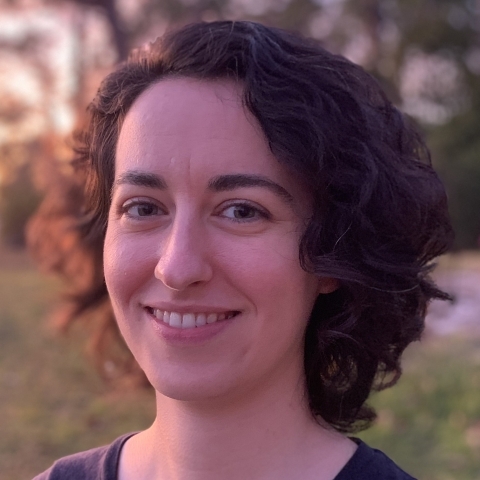 Rachel Donley
4th Year PhD Student in Digital Media (LMC)
"Trying to define yourself is like trying to bite your own teeth" – Alan Watts
After managing, building, and designing escape games for three years, Rachel decided to return to academia to study the design of interactive media. She completed UCF's Digital Media MA program before moving on to Georgia Tech in pursuit of a PhD. She is fascinated by the potential for real-life games and immersive experiences, using a combination of the physical and digital to craft engaging worlds and narratives for players to engage in and explore. Her interests lie in designing puzzle games that foster growth and change in players through challenging assumptions and reflection.
What inspired you to become a Leadership Fellow?: Rachel had a wonderful opportunity of discomfort several years ago when she, introverted and used to working solo, was asked to take on a leadership role managing multiple projects and employees. She is deeply grateful for this experience and those who helped her grow into the role. She found she didn't need to adopt a stereotypical leadership persona or sacrifice core aspects of herself to succeed, and instead adapted new knowledge to her existing set of skills and interests to best fulfill her responsibilities. This personal experience, coupled with observation of countless teams and players in escape rooms, highlighted how leadership can take on many forms and sources. More people deserve the opportunity to learn these skills, and the world at large would benefit from a more diverse assembly of leaders.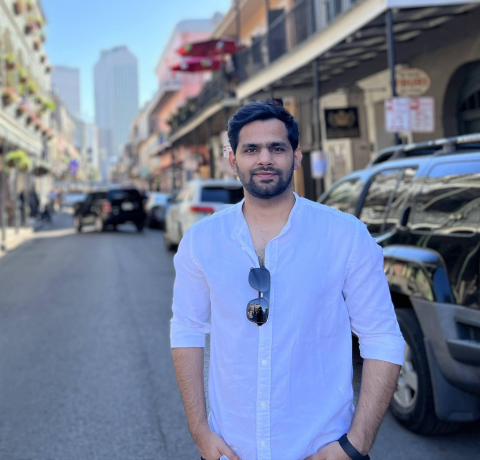 Ritesh Ojha
Don't take life too seriously; enjoy every moment and let it surprise you.
Ritesh is working on developing algorithms to solve planning and scheduling problems arising in large-scale transportation service networks. He did his undergraduate in Industrial Engineering from Indian Institute of Technology Kharagpur. He enjoys biking, running and playing badminton. His advice to incoming students is to explore Georgia Tech and take advantage of the ample resources it has to offer. Focus on achieving a healthy work-life balance and get to know Atlanta; it is a beautiful city.
What inspired you to become a Leadership Fellow?: As a coachee during Fall 2022, Ritesh discovered the importance of restructuring one's thoughts and attaining academic objectives through the concept of building step by step. Ritesh feels that the idea of helping others realize their true potential and also learning from them is an invaluable experience. As a budding academician, Ritesh firmly believes that developing leadership skills is important for him to be an effective teacher and researcher.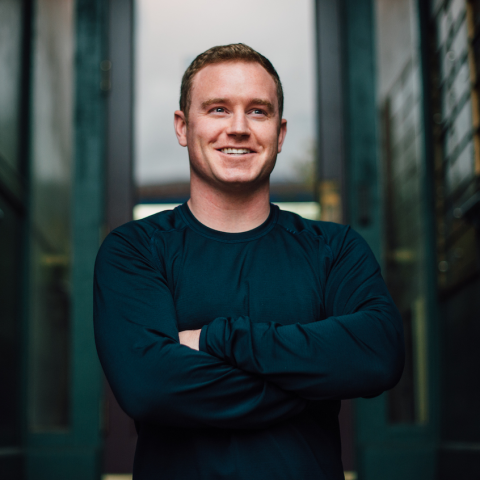 Rob Stout
3rd Year Master of Industrial Design & MBA
"People break records when they realize it's possible"
-Samantha Sutton
Rob's professional journey began in capital markets on the NYSE. Later, he graduated into corporate finance with Apple, then pivoted to project management and org readiness. To grow faster and diversify his skill set, he took a high-profile role with a fast-growing startup to lead growth & product initiatives. After, he continued expanding his skills through entrepreneurship and helping businesses through consulting. Rob is currently pursuing a Master of Industrial Design and an MBA at Georgia Tech. In his leisure time, Rob enjoys skiing, being active, and exploring outdoors.
What inspired you to become a Leadership Fellow?: "I deeply believe in helping people become the best versions of themselves by fostering a collaborative environment where ambition thrives, creating positive influence with multi-generational impact. Each generation is responsible for providing guidance to stoke mental and emotional transformation at an individual level to benefit humanity as a whole. Also, I heard there was ice cream…"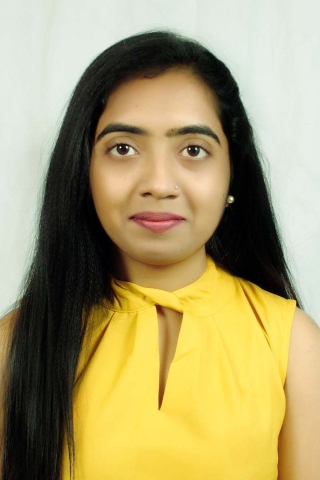 Roshani Bulkunde
3rd Year PhD Student in Economics
"A dream is not that which you see while sleeping, it is something that does not let you sleep."- APJ Abdul Kalam
Roshani hails from the Indian state of Maharashtra. Roshani is currently pursuing a Ph.D. in Economics, with a research focus on Health Economics and Development Economics. She previously earned her master's degree in Economics from Vanderbilt University and holds an undergraduate degree in Electronics and Telecommunication Engineering. Raised in a developing country, Roshani developed a keen interest in researching ways to combat poverty and enhance healthcare accessibility for underprivileged individuals. This inspired her to pursue Ph.D. in Economics. In her spare time, she enjoys reading books, cooking, and listening to music. She loves outdoor activities like traveling, hiking, and camping. 
What inspired you to become a Leadership Fellow?: After witnessing the impressive progress in personal and leadership development made by my colleagues and acquaintances who had completed the Leadership Education and Development (LEAD) program, I was inspired to become a leadership fellow. I am determined to enhance my personal and leadership abilities by actively participating in the LEAD program. I strongly believe that leadership involves motivating and inspiring others to reach their goals, and it can take many forms. For me, it means taking a small step forward when facing a challenge, making a decision to solve the problem, and encouraging others to do the same. By developing my leadership skills and gaining knowledge through the LEAD program, I hope to help others grow and succeed.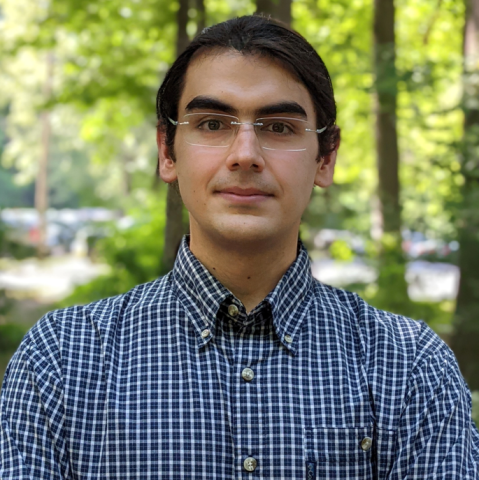 Sait Kilinc
5th Year PhD Student in ECE
"One step at a time is all it takes to get you there." - Emily Dickinson
Sait Kilinc is a fifth-year Ph.D. student in the Department of Electrical and Computer Engineering. His research revolves around exploring wave propagation, signal processing, and micro-electromechanical systems. Outside of his research work, he enjoys trail running, camping, and fishing.
What inspired you to become a Leadership Fellow?: My motivation to become a Leadership Fellow stemmed from my profound enthusiasm for personal and professional development, alongside my dedication to effecting positive change within my academic community. Witnessing their ability to inspire and empower others, I became motivated to develop these leadership skills within myself. I recognized the potential for leadership to drive positive change, not only in my own academic pursuits but also in the lives of my peers and the broader campus sphere.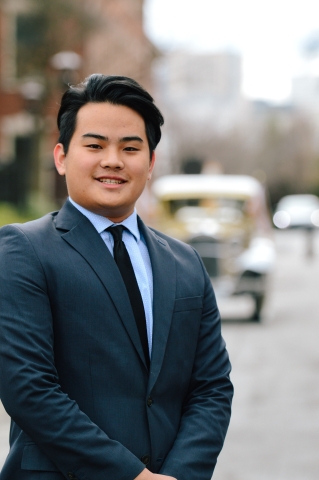 Sean Alexander
5th Year Undergraduate Student in Business Administration
"We do not need magic to change the world, we carry all the power we need inside ourselves already: we have the power to imagine better." - JK Rowling
Favorite Quote: "We do not need magic to change the world; we carry all the power we need inside ourselves already. We have the power to imagine better."-JK Rowling
Sean has been involved on campus through Student Government Association, Grand Challenges, Consult Your Community, Asian American Student Association, and Ramblin' Reck Club among other communities. He enjoys working with students and advocating for students through his various roles. Sean has also interned at Porsche Cars North America and Deloitte with a focus on the intersection between business, technology, and transformation. Outside of classes and extracurriculars, he enjoys working out, playing volleyball, hanging out with friends, and trying new foods/experiences. With the LEAD Program, he currently also serves as the teaching assistant for PUBP 4140 Foundations of Leadership class and one of the co-directors for Teams for Tech. He's excited to continue working with students as a coach and through his various involvements in LEAD!
What inspired you to become a Leadership Fellow?: Sean was inspired by those who came before him. While becoming a strong advocate and leader on campus, he realized that he was able to learn a lot from previous leaders and that leadership requires building up other leaders. Sean understands the importance of having intentional discussions and effort to understand leadership, something that is so nuanced and intricate, and it starts here with coaching. He is passionate about investing in others and helping build communities and leaders. 
What inspired you to become a Leadership Fellow?: Sean has been through our coaching program twice already and was inspired to be a Leadership Fellow to help give back to the program and community. He truly enjoys working with students and helping them achieve their full potential. Sean believes in continuous improvement and is excited to also learn from his coachees.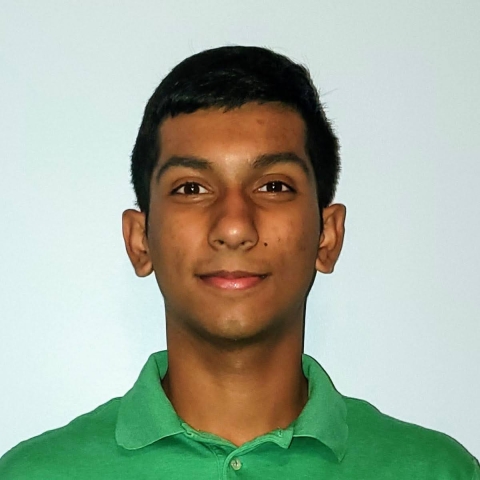 Taran Agnihotri
4th Year Undergraduate Student In Computer Science
"Time you enjoy wasting is not wasted time." - Marthe Troly-Curtin
Taran is currently a 4th year undergraduate student in Computer Science, specializing in Devices and Intelligence. He is passionate about robotics and competed on VEX and FTC teams. In addition, he developed a robotics curriculum for middle and high school students during an internship at McGraw Hill. Highly interested in entrepreneurship, he has also participated in Create X Startup Launch and two semesters of Ideas 2 Prototype. In his free time, he enjoys car karaoke, attempting to spot constellations in the night sky, and playing Mario Party.
What inspired you to become a Leadership Fellow?: Having been coached through LEAD for two semesters, Taran understands the value that leadership development can bring. He hopes to continue his leadership journey by passing on what he has learned as well as participate in something that will allow him to continuously learn more.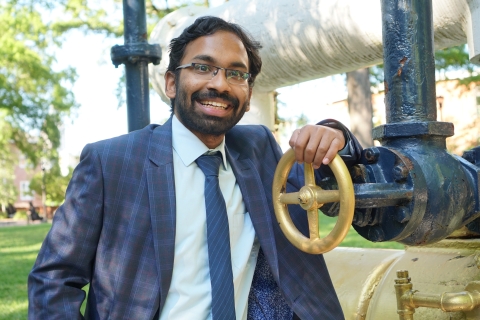 Tavish Pattanayak
3rd year PhD student in Aerospace Engineering
We are all like the bright moon, we still have our darker side. – Kahlil Gibran
Tavish Pattanayak is currently in his third year of PhD in Aerospace Engineering at Georgia Tech. He completed his Masters in Aerospace Engineering from Georgia Tech and Bachelor's in Mechanical Engineering from India in 2021 before working as a department manager with Flipkart in supply chain for a brief period of time. His area of research interests are aerodynamics, system design optimization, and human factors. He has previously interned at Delhi Metro in their mechanical department. He has also worked and led an electric commercial motorbike team, an agriculture start-up, few social volunteering clubs in various capacities during his undergraduate. A strong advocate of mental health in campuses, he is the founding member of student support team for two years working towards de-stigmatizing mental health and easier access to resources for those in need. Outside work, Tavish loves to volunteer for various causes, hike, read novels, play badminton, and swim.
What inspired you to become a Leadership Fellow?: Tavish was a coachee in the Leading Edge program for Fall 2021 before being a coach for AY 2022-23, and that experience in various ways changed specific approaches he had to some aspects of life. Overall it had a positive impact on him. Being a coach has been a learning experience and an opportunity for him to grow as a person. Tavish is excited to learn, experience, and undertake an impactful journey with his fellow coaches and coachees.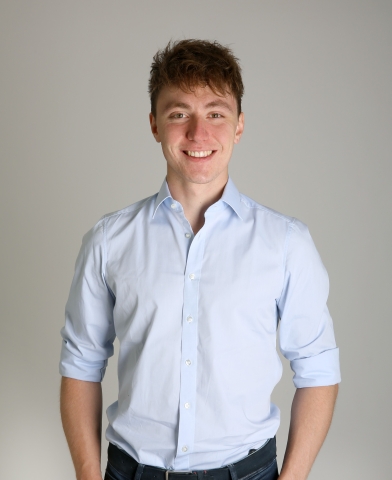 Tscholl, Dario
1st Year PhD Student in Aerospace Engineering
"When it comes to the important things in life, focus on the low frequencies!" - Len Fisk
Dario is a first-year Ph.D. student in Aerospace Engineering. He earned his Bachelor's degree in Mechanical Engineering from ETH Zurich, Switzerland. During that time, Dario worked on several sounding rocket projects and was the founder and project manager of the satellite mission SAGE (Swiss Artificial Gravity Experiment). Following his internship at Aerospacelab in Belgium, Dario joined the Space Systems Design Lab in the Fall of 2022. Shortly after, Dario received the AE Graduate fellowship for his work on modular autonomous solar power modules for GEO satellites. He is currently focusing on further growing his leadership and communication skills as an instructor / CTL associate, coach and co-director of the Teams for Tech program.
What inspired you to become a Leadership Fellow?: From the leadership experience he gained during his undergraduate studies, Dario realized the value effective coaching can bring when dealing with tough challenges. Dario is a big fan of working with people and very curious about personal development. He believes that coaching is a bottom-up approach where both coach and coachee can grow together.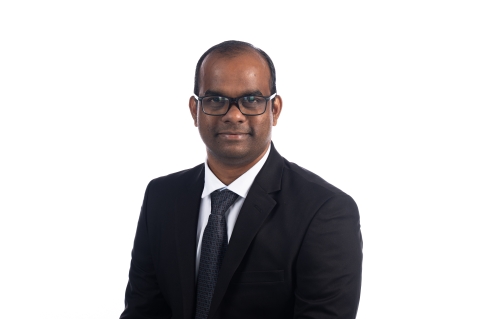 Vikrant Kamble
5th Year PhD Student in Economics
"All you have to do is take a close look at yourself and you will understand everyone else." – Isaac Asimov
As a Ph.D. candidate in the school of economics, Vikrant studies how people react to changes in the environment and natural resources. His research focuses on environmental policies in the context of developing nations. He is passionate about teaching and wants to be an academician.
Vikrant believes our life is about finding 'Ikigai'. In the Japanese language, iki means life and gai means purpose or meaning. Together Ikigai literally means 'purpose of life'. Our journey is about finding this Ikigai. Great leaders and coaches helped him during this journey from a remote village in India to Georgia Tech.
What inspired you to become a Leadership Fellow?: Two years of experience as a Coachee has been rewarding for Vikrant. It helped him explore his own potential, as well as reorganize his thoughts and aims. Vikrant felt a strong desire to be part of the program by taking on this new challenge to be on the other side of the table. Coaching is an opportunity to help others find their true potential. As a budding academic, he believes he can make a larger impact by helping his students find their 'ikigai'.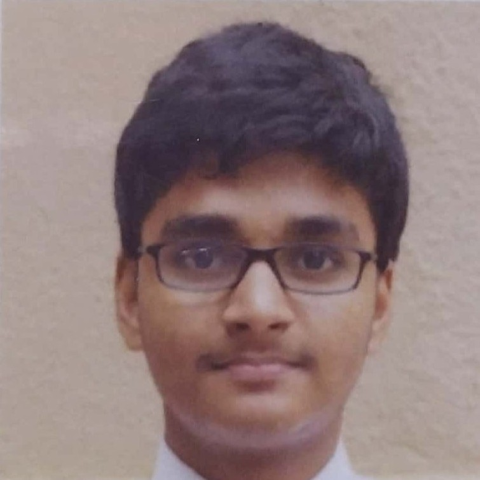 Vishnesh Jayanthi Ramanathan
3rd Year Undergraduate Student in Computer Science
"Anyone can be a doubter. It's just more fun believing when nobody else does." - Phil Dunphy
Vishnesh is currently a 3rd year undergraduate student in Computer Science from Chennai, India. He is broadly interested in fields that lie at the intersection of computer science, linguistics, and psychology. His main interests are watching sitcoms, gambling his online chess elo, and sleeping. In his free time, he goes to classes, does research in natural language processing, and works as a teaching assistant for the School of Mathematics.
What inspired you to become a Leadership Fellow?: Over the course of my first two years at Georgia Tech, I have had the privilege of being involved with LEAD through multiple activities. I was a part of the Grand Challenges Program, the Seek Discomfort First-Year Leadership Organization, Teams for Tech, and the Leading Edge program. I love everything about LEAD and how they empower students to be better leaders. In particular, I like coaching because it helps me pursue my curiosity to learn about other people's lives from a position of humility and mutual respect. I have gained a lot from the coaching program as a coachee. As a coach, I hope to recreate at least a fraction of that and provide a support system for others to achieve their goals.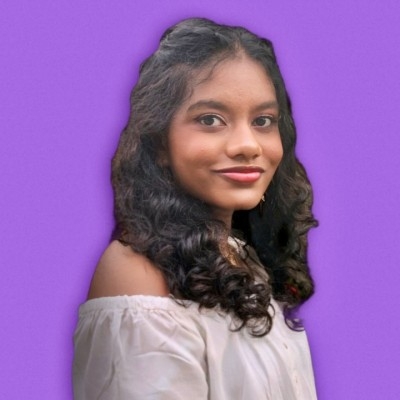 Vyshnavi Namani
4th year in BS/MS in Computer Science & Digital Media
Never be limited by other people's limited imaginations - Dr. Mae Jemison (First women of color in space)
Vyshu is a BS/MS student who has completed her bachelor's in Computer Science and Interaction Design at Georgia Tech and starting her first year MS student in Computer Science and Digital Media specializing in Emotion AI and Ethics behind social computing. Vyshu is active in Bits of Good, ORGT, and scientific research on campus. On the professional side, Vyshu has worked with NCR, Develop For Good, and Microsoft for product management and design internships. Vyshu was raised in Atlanta and is also a first-generation immigrant. She is constantly surrounded by different cultures and is open-minded to meeting new people and cultures from diverse communities. Some hobbies include exploring new restaurants 🍜 and outdoor adventures as well as planning for her month-long travel trip in southeast Asia ✈️ , and being flexible with the timings of coachees.
What inspired you to become a Leadership Fellow?: Vyshu was a coachee with the LEAD program previously and wants to give back the knowledge and insights to the younger students 👍. Vyshu has been in Atlanta for over 8 years and has a wide set of interests, thus vyshu can relate to coming to a new city and learning its culture or creating habits for time management with multiple interests. Vyshu wants to be your guide to finding your leadership potential and be a supporter of your adventures ✨!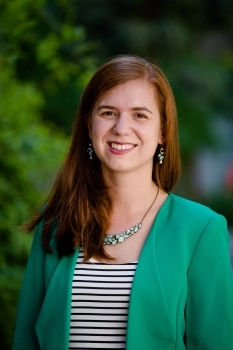 Ximena Pizarro-Bore
5th Year PhD Student in Public Policy
"Success isn't about how much money you make, it's about the difference you make in people's lives" - Michelle Obama
Ximena studied Industrial Engineering but, convinced that there was another way to contribute to society, she decided to move towards the public policy field, firstly pursuing a Master in Management and Public Policy in Chile, to then come to pursue her Ph.D. in 2019. She is convinced that extracurricular activities are the ones that shape your professional future and that leadership and communication are the most valuable skills any person can learn. These can lead to developing successful teams through collaboration and compassion. The experience of being a Coach is a huge privilege, and she will devote her time and energy to help her Coachees to take the most out of their leadership development.
What inspired you to become a Leadership Fellow?: The possibility of helping students to grow and develop their leadership skills, always having in mind that they are creative, resourceful, and whole.